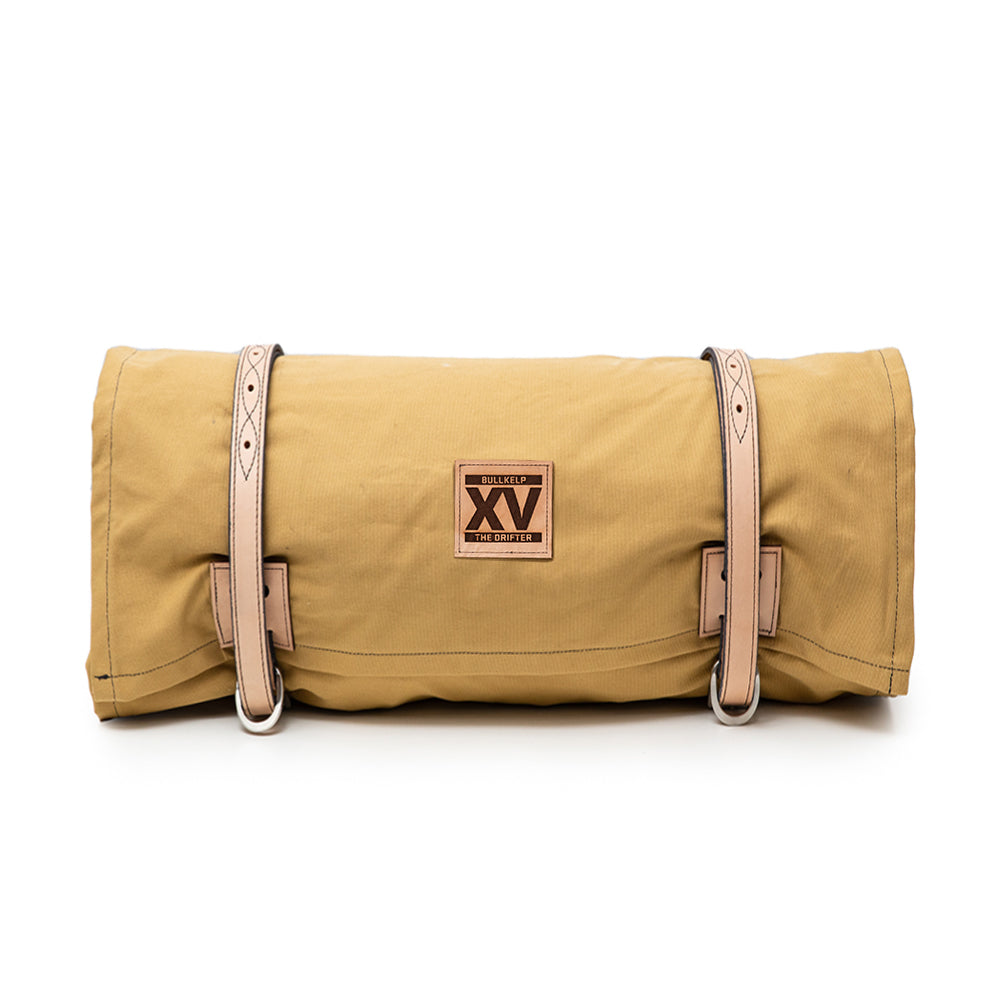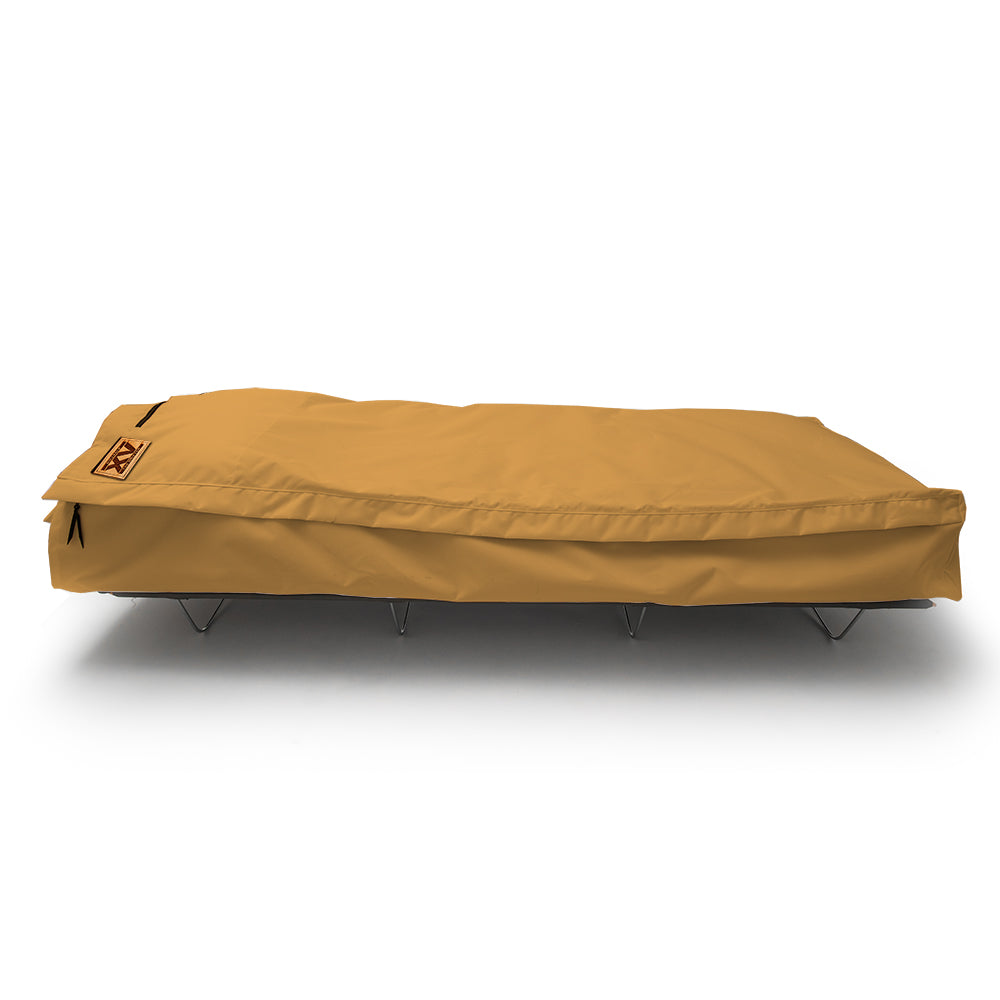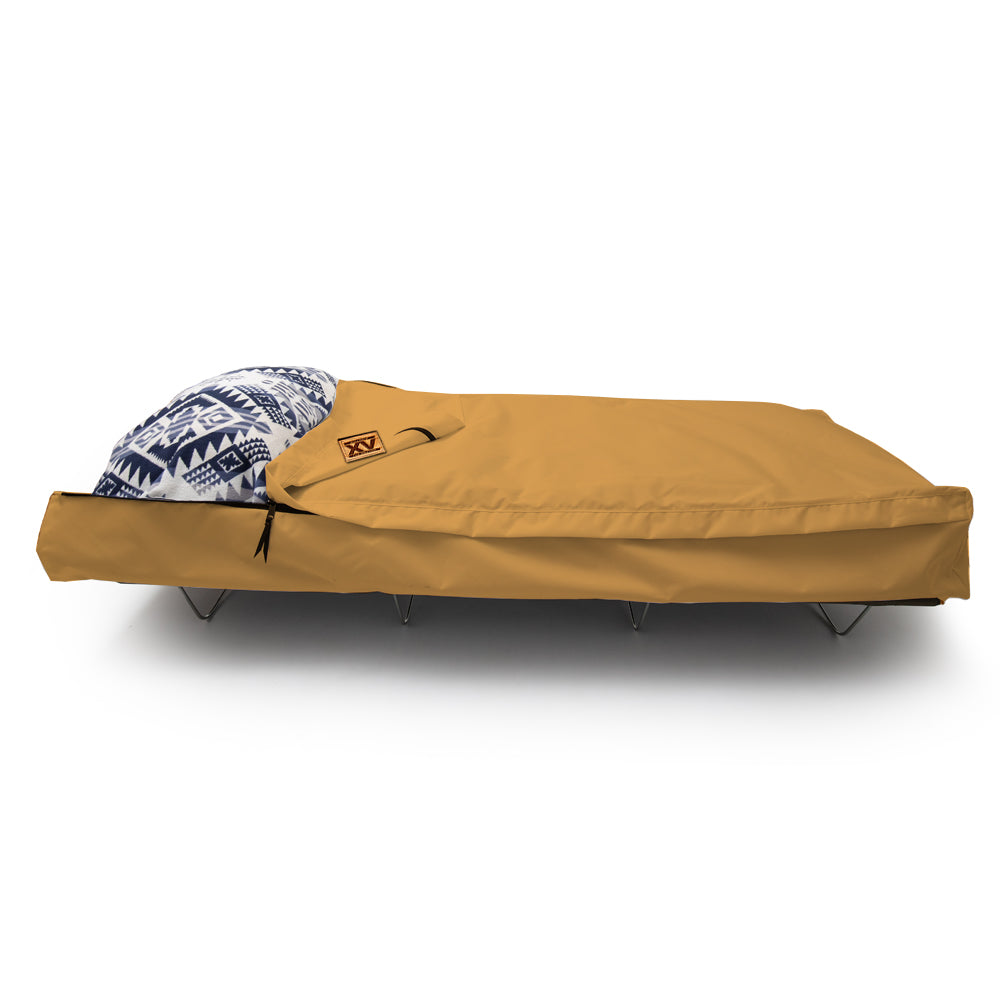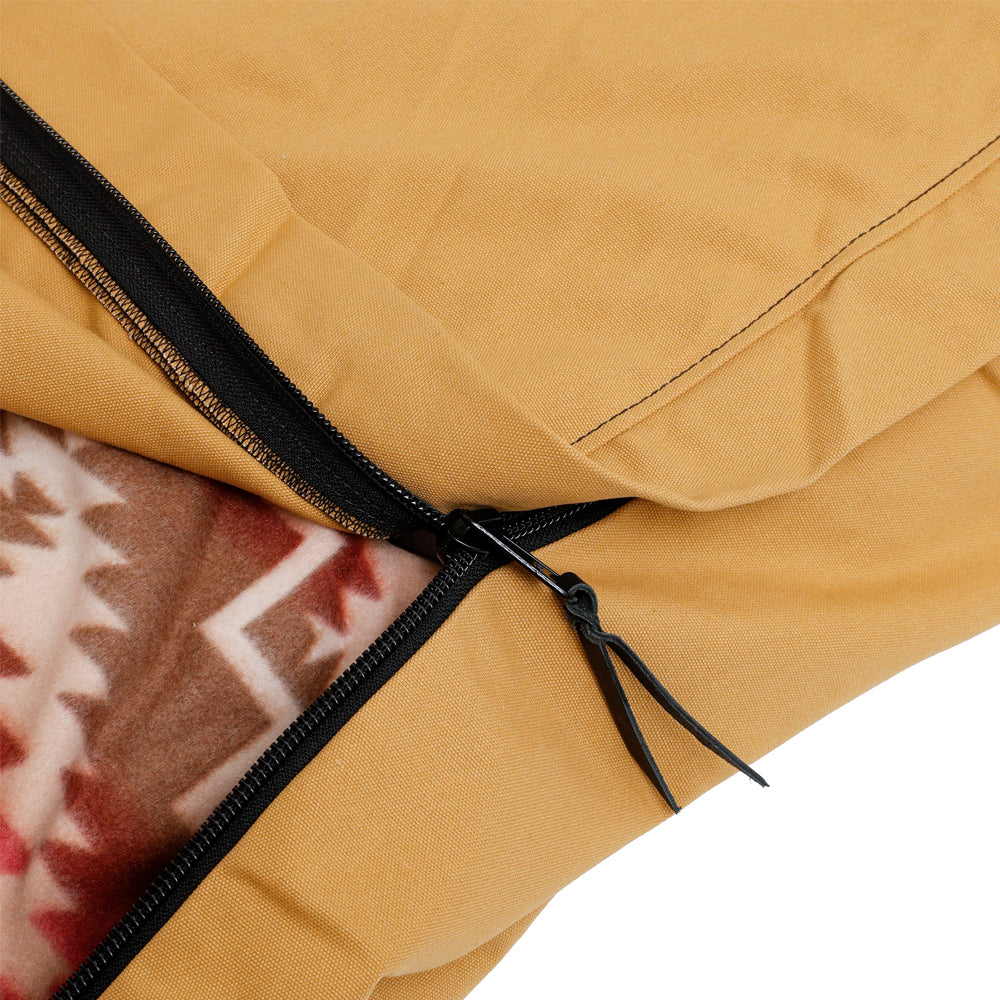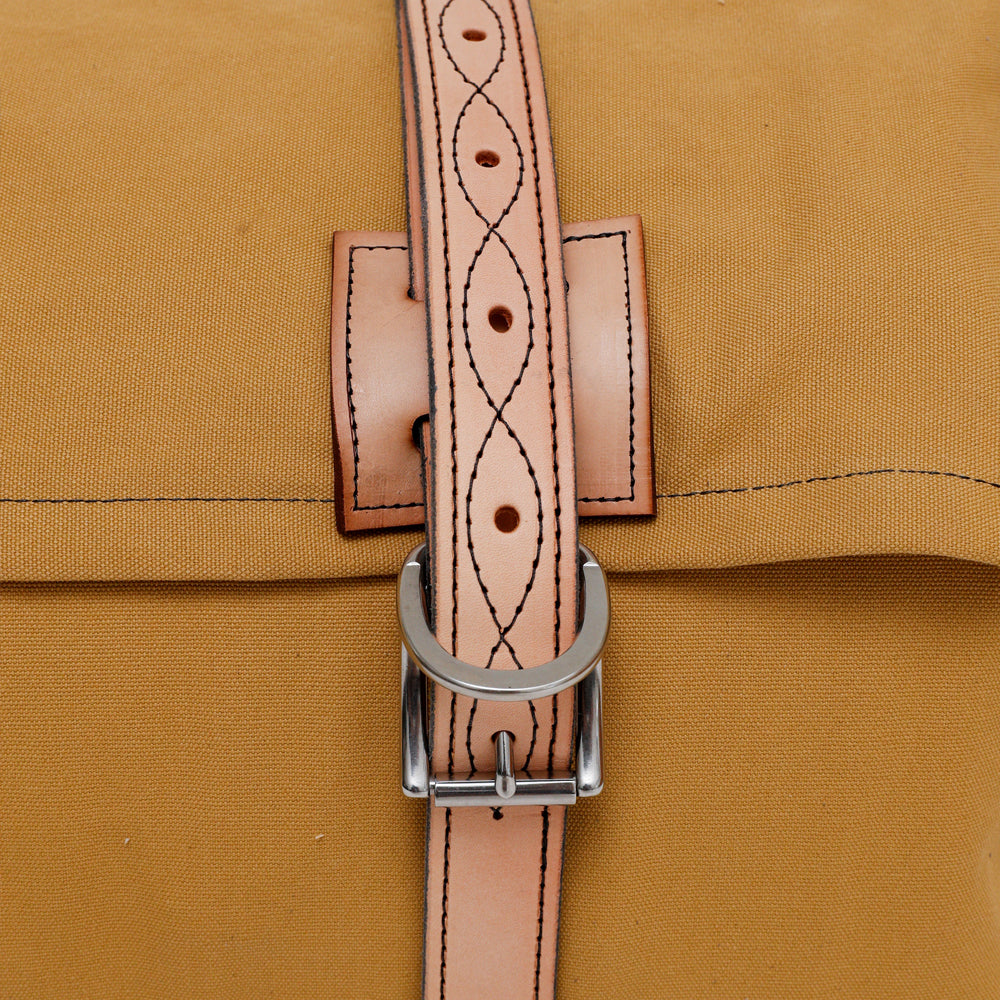 Drifter XV 32
The Drifter XV 32 is the result of our newest collaboration with PBR World Champion J.B. Mauney. J.B. knows what it takes to conquer the elements on the rodeo circuit as well as in the great outdoors. Built for comfort and convenience, this lightweight, durable Bedroll will withstand any conditions thrown it's way.
The Drifter XV is made with 100% weather-resistant cotton canvas and features stainless steel hardware with hand-stitched Amish leather straps. The Drifter 32 is the larger of the two Drifter XV options, at a full 7" wider than the Drifter 25. At 32" wide, it is perfect for the consumer who wants just a little more room.
This bedroll is a favorite of the weekend camper to the wildland firefighter. 
The Drifter XV 32 is proudly made in the USA.

| COMPONENT | DRIFTER XV 25 | DRIFTER XV 32 |
| --- | --- | --- |
| MATTRESS | Bravo Air Pad or Nimble Insulated Air Pad | Bravo Air Pad XL or Outback Mat XL |
| SLEEPING BAG | Basecamp Response 25 or Rambler Bag | Basecamp Response 30 or Rambler Bag |
| BLANKET | Bullkelp Insulated Quilt | Bullkelp Insulated Quilt |
| COT | Escalade Cot or Ready Lite Cot | Escalade Cot or Ready Lite Cot |
| PILLOW | Fleece Pillow | Fleece Pillow |
| SPECIFICATION | DRIFTER XV 25 | DRIFTER XV 32 |
| --- | --- | --- |
| COLOR | Buckskin | Buckskin |
| MATERIAL | 100% Cotton Canvas | 100% Cotton Canvas |
| STRAPPING | Amish Hand-Stitched Leather | Amish Hand-Stitched Leather |
| FLAT DIMENSIONS | W: 25" X L: 80" | W: 32" X L: 80" |
| SHELL-ONLY WEIGHT | 8 lb | 10lb |